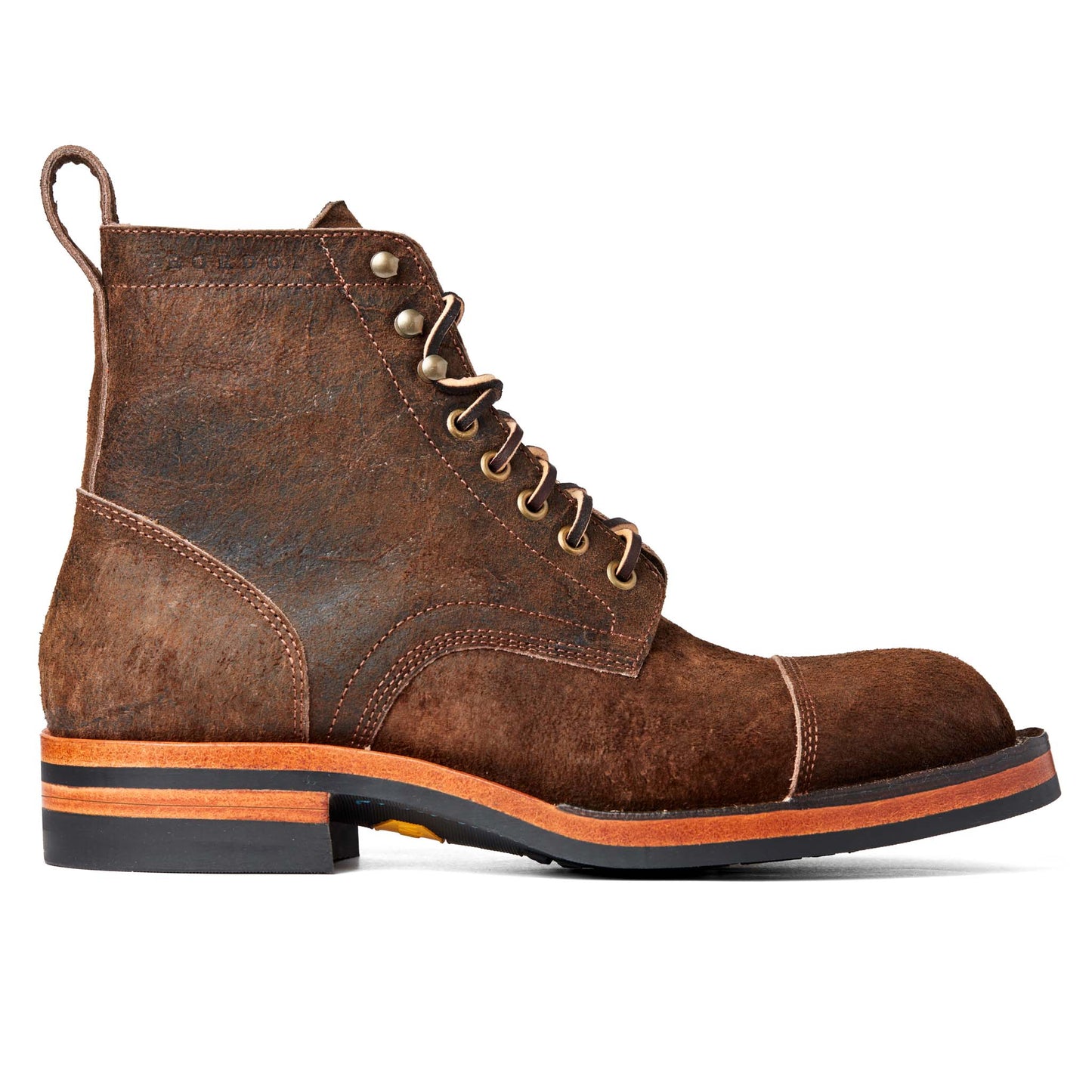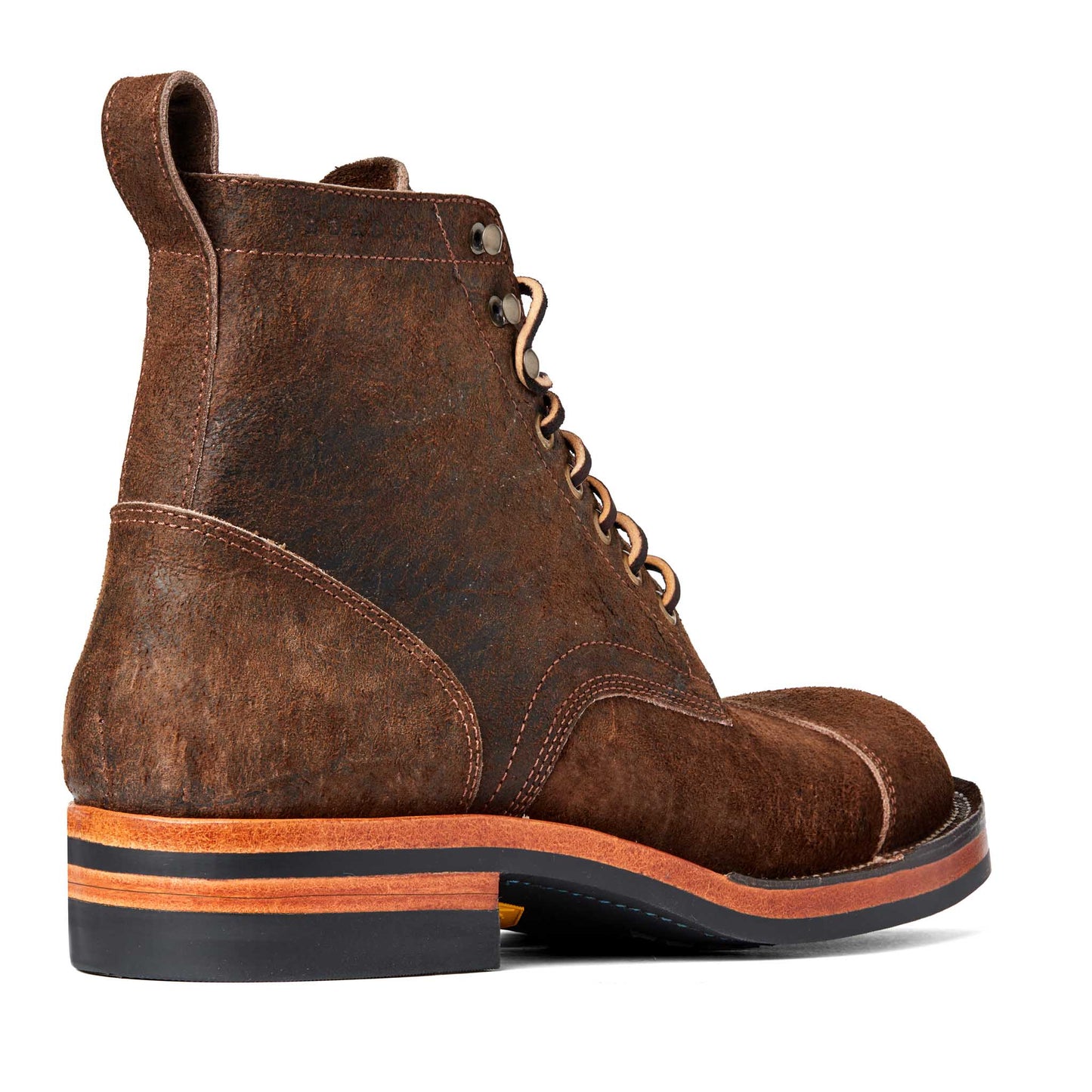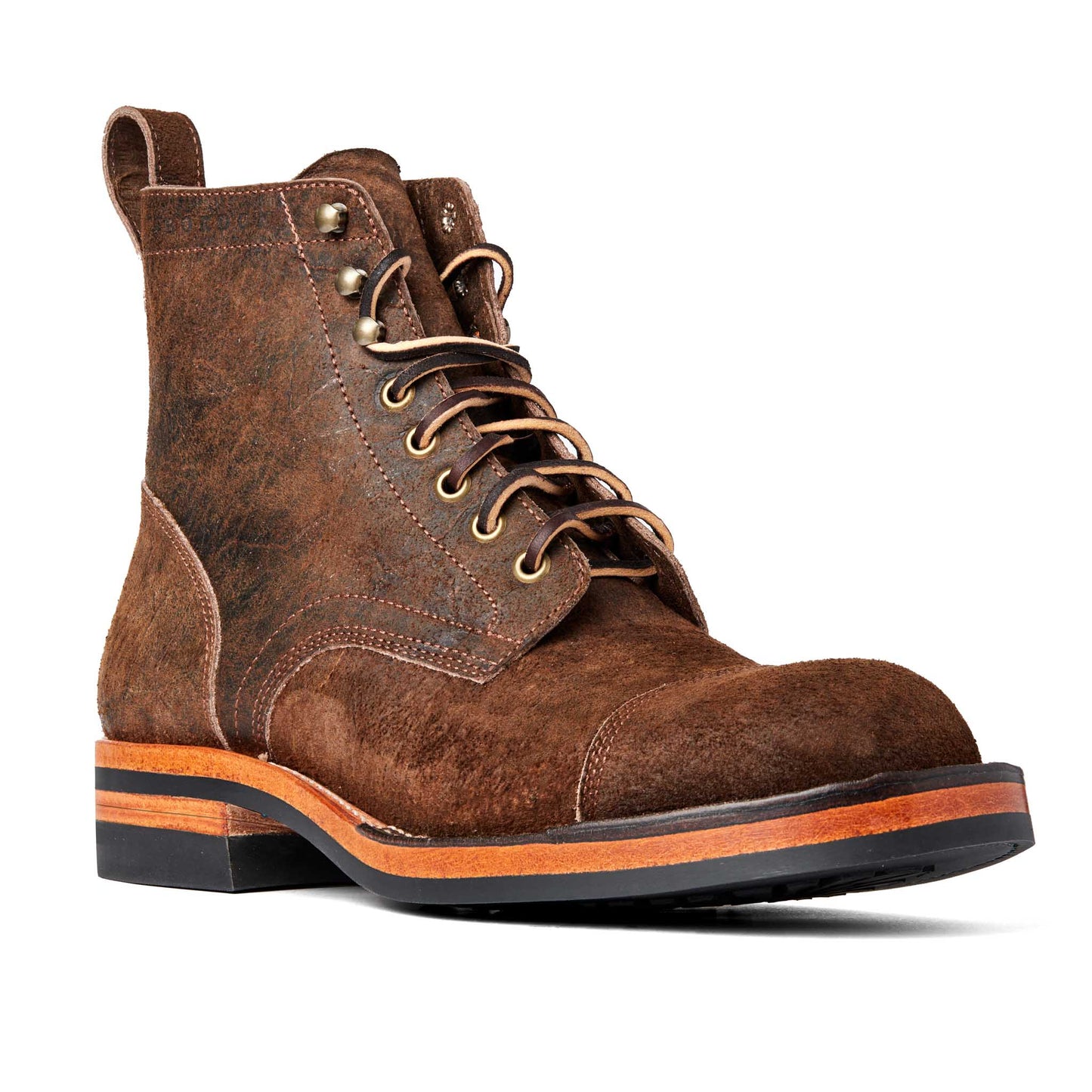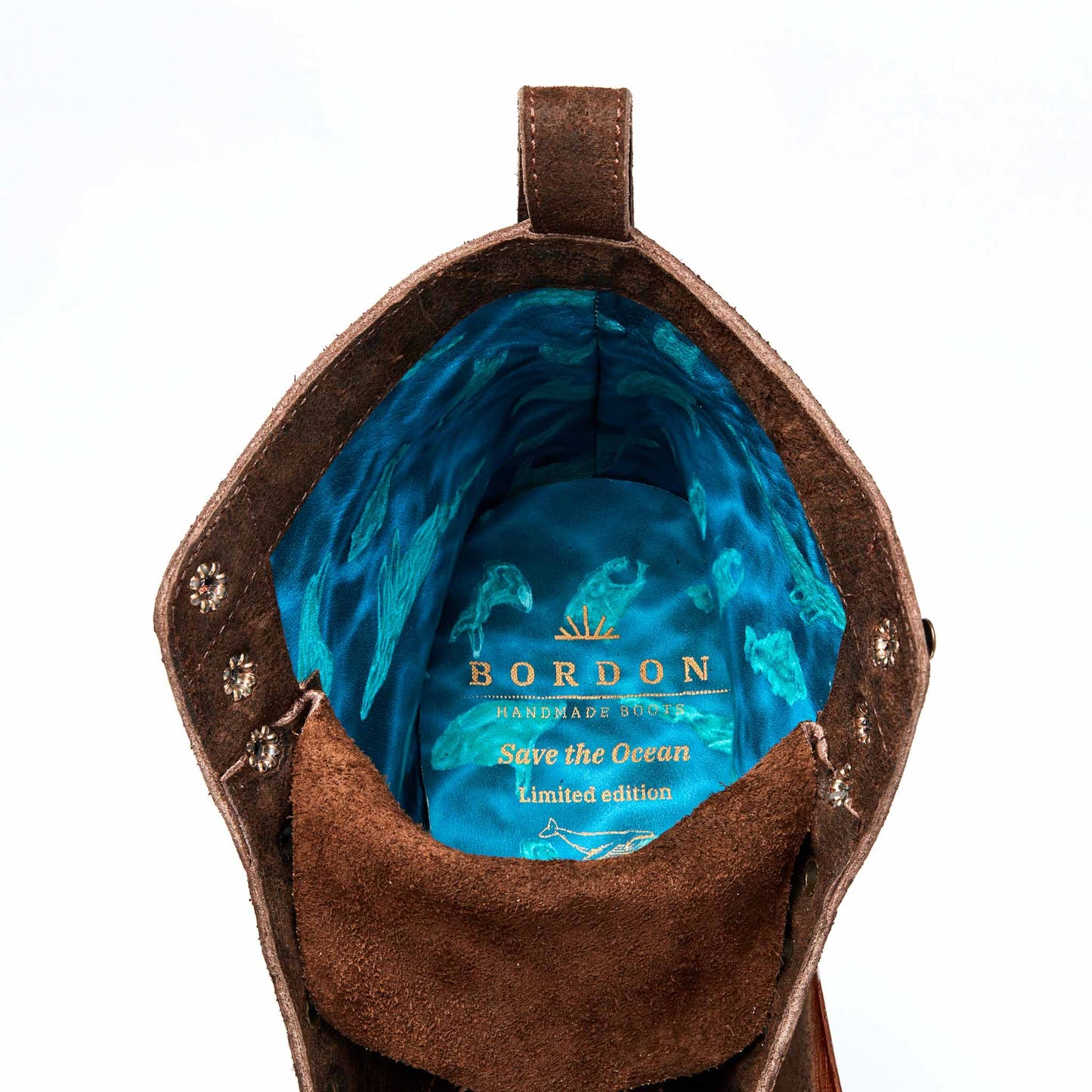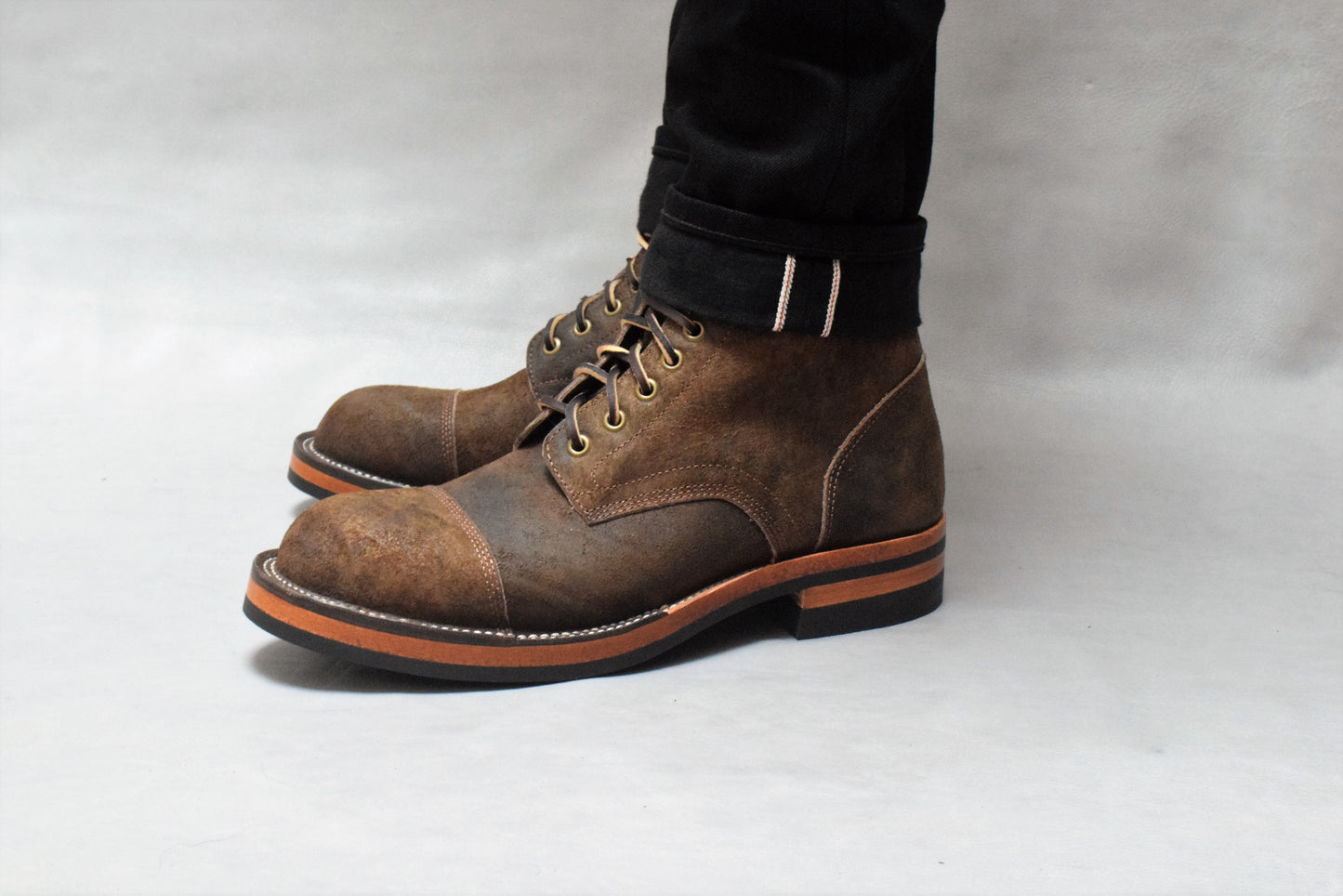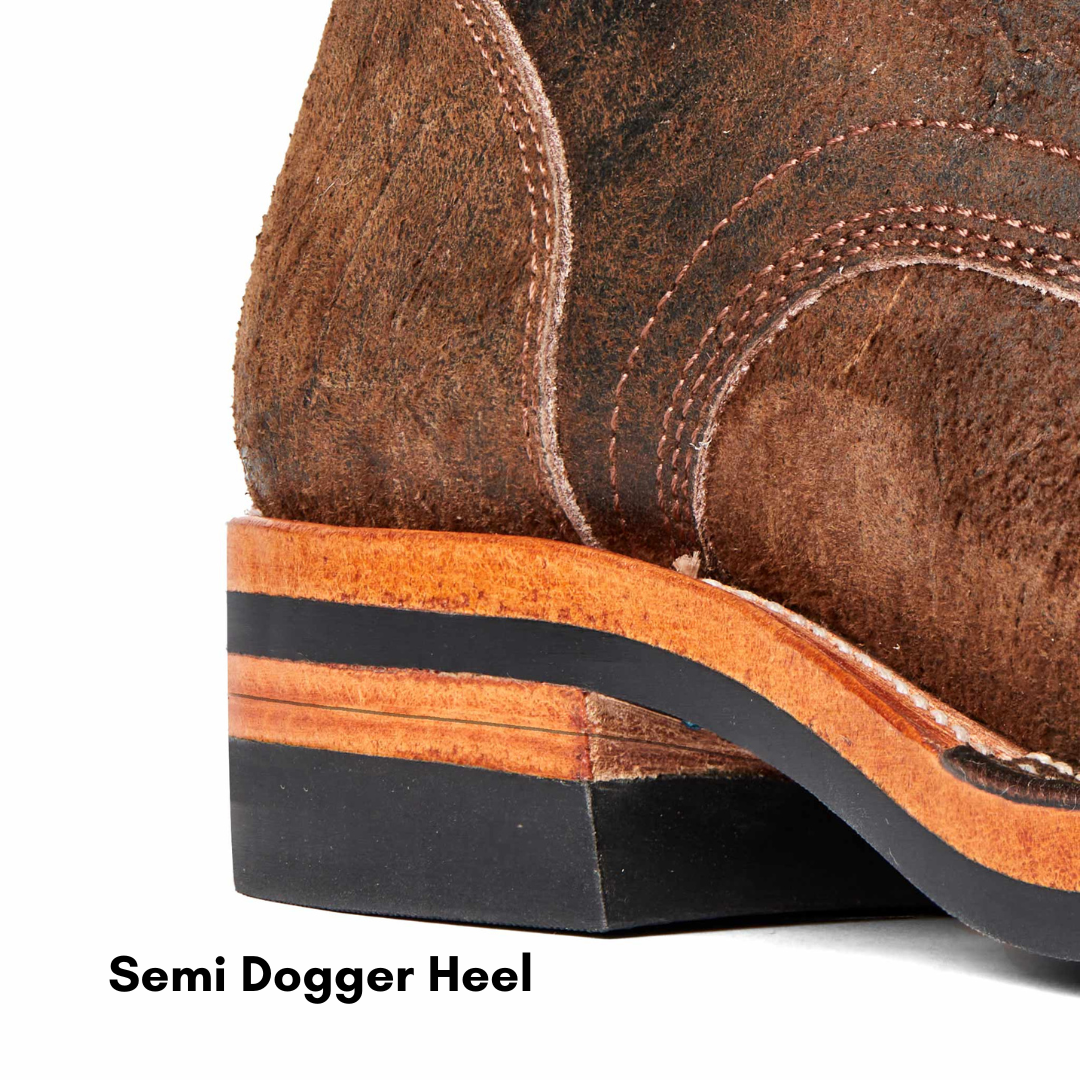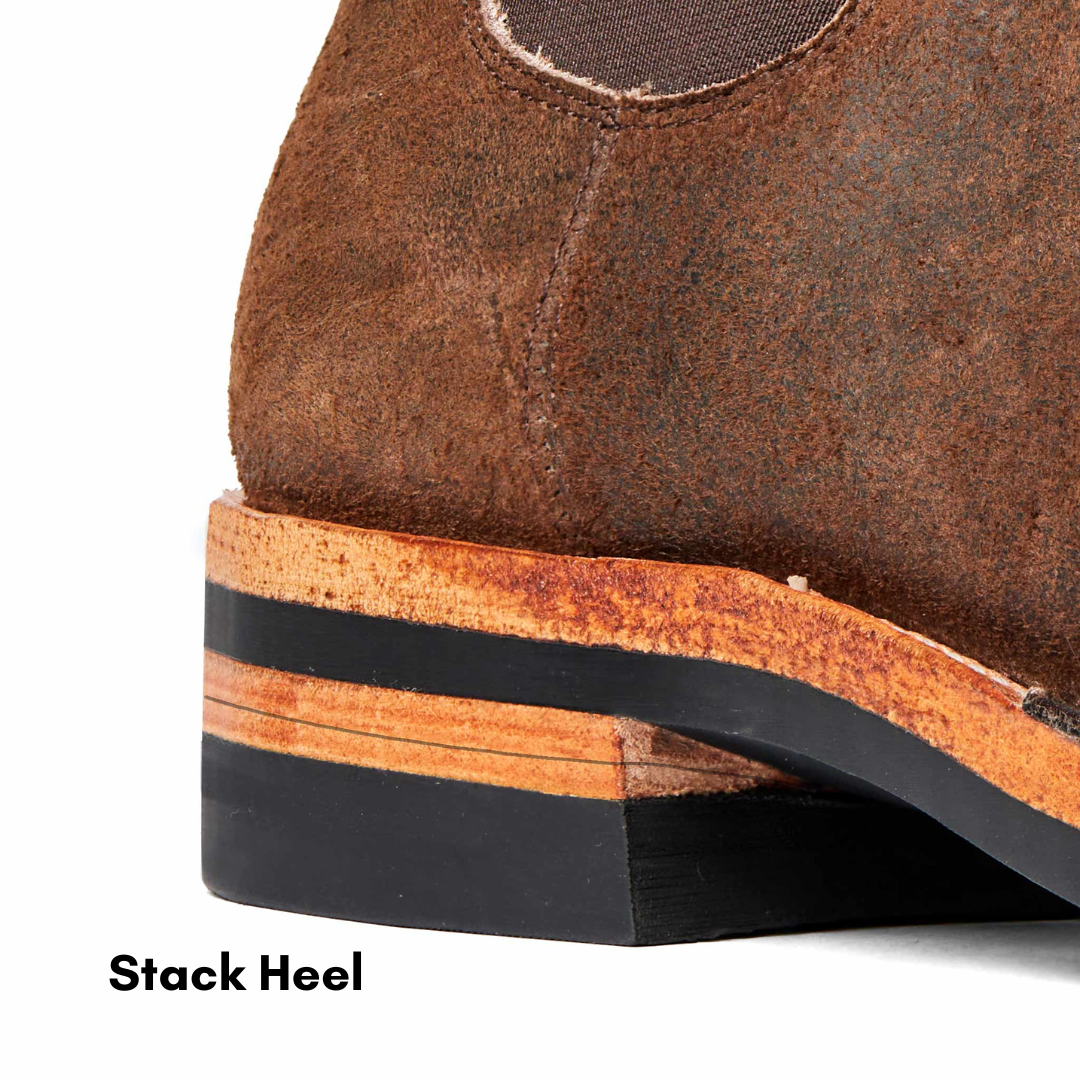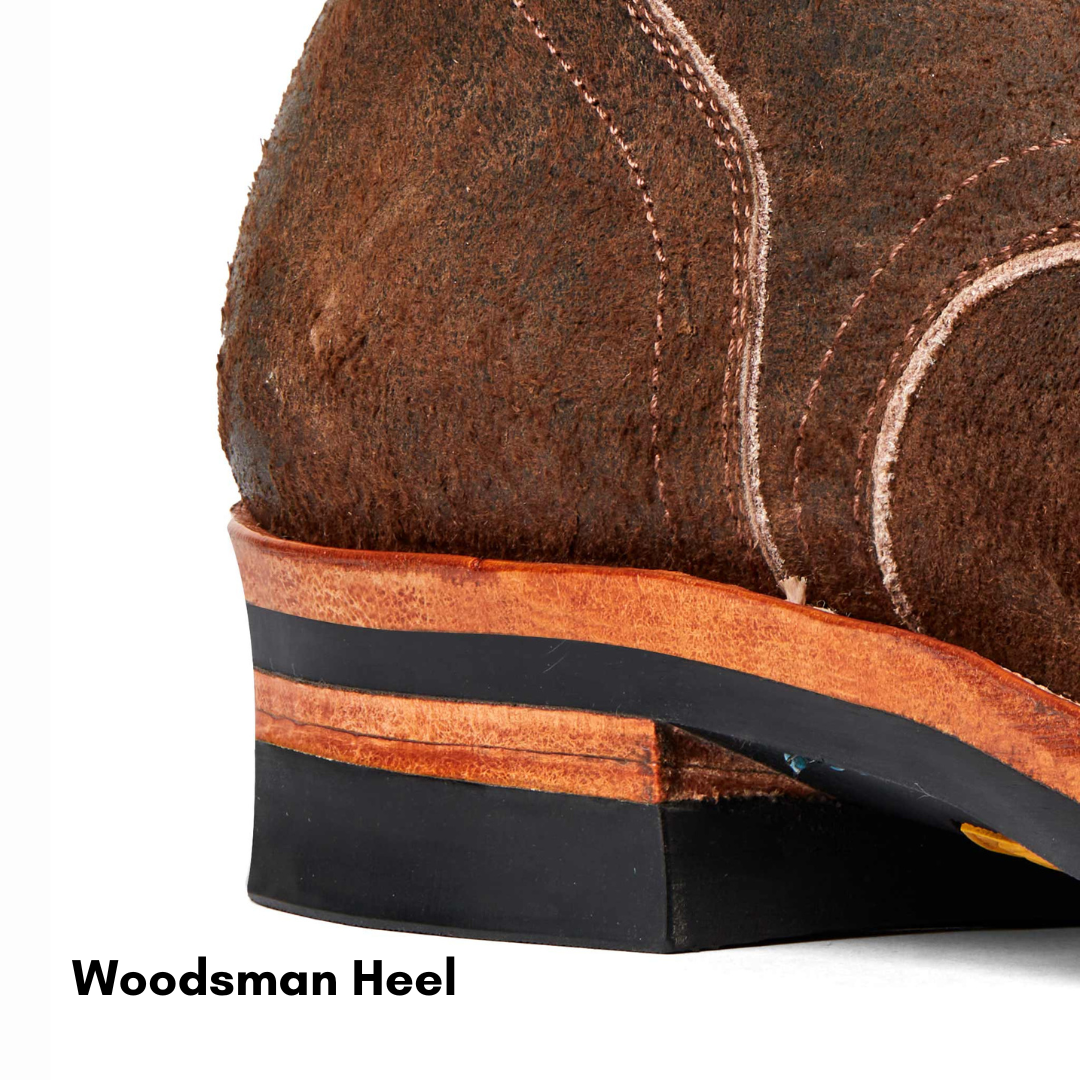 Tukano V.2.0 Limited Ed. Save the Ocean
Regular price

$440.00

Sale price

Unit price

per

View size chart
Construction: Stitch down double row.
Upper: Waxy Mohawk from Charles F Stead.
Color: Stone Smooth.

Lining: Full grain stamped leather - Special Edition Save the Ocean.
Insole & Midsole: Colombian Vegetable-tanned leather.
Sole: Vibram 430 (mini-lug)

Shank: Leather and Steel 
Heel counter: Leather 
Cork filling: Yes

Fitting: EU E (Medium) 

Mohawk is a "flesh-out" suede, tanned in order to highlight the natural vein marks on the reverse side of the skin. Smooth Waxy Mohawk is a comfortable and chunky casual leather, with wax impregnation to further enhance the natural textures of the leather.
NOTE: Your boots are 100% made with genuine leather. As a result, your boots may have cosmetic imperfections such as minor scratches or blemishes on the leather and a non-uniform color throughout the boot; this is a natural material with natural finishing with the intention of appreciating wildlife the animal had.
Logger/Woodsman Heel
Design:
A heel with a concave line, tapering inward from the base of the boot itself towards the ground. Traditionally, the logger heel (also known as a woodsman heel) will sit at a height of roughly 1.5 to 2 inches. Shorter logger heels, often known as low woodsman heels, are usually less than 1.5 inches tall.
Purpose:
The typical logger heel's taller height provides the wearer (lumberjacks, originally) a great deal of traction, allowing them to traverse steep, uneven terrain as well as climb up trees (which also became very handy for folks like linemen and arborists).
Block Heel
Design:
A straight-up-and-down heel, where the edge of the heel stack sits at a 90-degree angle to the ground.
Purpose:
With its broad base that eclipses the surface area of the wearer's natural heel, the block heel provides ample balance and stability for standing and walking around. It's difficult to say where the original block heel came from, but because of its straightforward design, it seems possible that its lineage may go back to the 10th century, when Persian soldiers found that heeled footwear helped them stay firmly in the stirrups while riding their horses.
Dogger Heel
Design:
Similar to a cowboy heel, though typically with a height of around 1.25 inches. The back of the heel is typically set at an angle, while the sides are more straight. The heel breast may or may not be at an angle as well.
Purpose:
This shorter, angled heel is ideal for steer wrestlers—otherwise known as bulldoggers, or simply "doggers." Because of the nature of steer wrestling, it's beneficial to have a heel that can be used for short bouts of riding while also providing slightly better traction on the ground.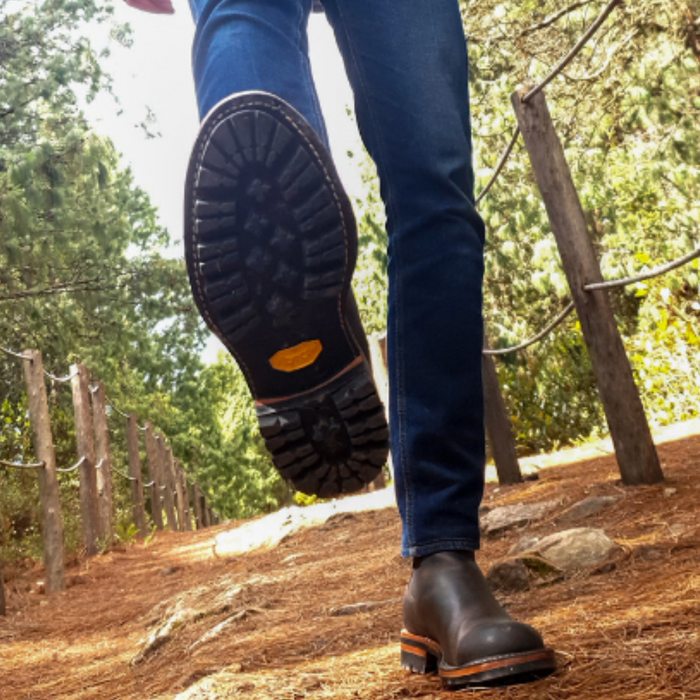 HOW WE WORK
We manufacture our boots exclusively on demand, which reduces waste and enables us to employ a more environmentally friendly production process.
Orders are opened throughout the year at various periods. After you place your order the production process might take between 3 - 4 months until orders are dispatched by DHL to the destination country (Remember it is a handmade process that is why it takes time).
Enjoying them will be the final stage!